Now that the NFL Scouting Combine has come and gone it is time for the second installment of my 2014 NFL Mock Draft.
With that being said let's get right into it as the Houston Texans are on the clock.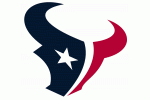 1. Houston Texans
Player Name: Blake Bortles
Position, School: QB, Central Florida
The Texans need a franchise signal caller and in a draft that is top heavy at the position it makes sense for new head coach Bill O'Brien to target his quarterback of the future. Rumors out of Houston have Bortles and Teddy Bridgewater at the top of the Texans list. Bortles makes the most sense, as he has the characteristics of what O'Brien looks for in a quarterback and Bortles could be the long-term answer for a team that already has a ton of talent at other positions.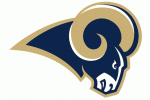 2. St. Louis Rams (from Washington)
Player Name: Jadeveon Clowney
Position, School: DE, South Carolina
The Atlanta Falcons want Clowney bad, but they will have to move up to one of the first two spots to get him. Clowney that has the rare blend of speed, strength and potential rarely seen in a prospect will turn out to be a steal. It is not often that a Lawrence Taylor-type of prospect is on the board and Clowney is that rare type of player. The Rams simply can't pass on him.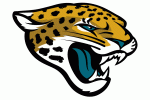 3. Jacksonville Jaguars
Player Name: Teddy Bridgewater
Position, School: QB, Louisville
With Clowney off the board, the Jaguars need a quarterback and they can't pass on Bridgewater here. The Louisville junior is my top-ranked player in the entire draft class. He's poised in the pocket but shows the athleticism to pull the ball down and make plays with his feet. He is also very intelligent which a bonus is. He's the most polished and NFL-ready quarterback of the bunch and while Clowney is still on the board, it will be tough for the Jags to pass on a guy like Bridgewater.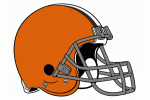 4. Cleveland Browns
Player Name: Johnny Manziel
Position, School: QB, Texas A&M
Speaking of teams that badly need a quarterback, the Browns have to get one here. Reports have come out that the Browns are in love with Manziel, and they fired their coach because Rob Chudzinski didn't like the Texas A&M product very much. At the minimum, Manziel will at least add a jolt of excitement to a franchise that hasn't had any excitement to speak of in years. Even though he didn't throw at the Combine, there were rave reviews about Manziel, so he won't likely make it past this spot.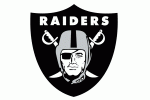 5. Oakland Raiders
Player Name: Sammy Watkins
Position, School: WR, Clemson
There really isn't a quarterback worth drafting here unless the Raiders want to move up to No. 2 or reach on Derek Carr. Watkins would be a step in the right direction for an offense that's lacked explosiveness since it lost Super Bowl XXXVII 11 years ago. Oakland's last 1,000 yard receiver was Randy Moss in 2005 and before that you have to go back to Jerry Rice in 2002. They will still have to target a quarterback, possibly early in the second round, but it will be hard to pass on a playmaker like Watkins in this spot.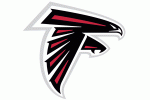 6. Atlanta Falcons
Player Name: Greg Robinson
Position, School: OT, Auburn
Aside from perhaps Clowney, Robinson is the most physically impressive prospect in this class. His performance at the Combine was outstanding and his stock is way up. Atlanta needs to get more physical in the offensive and defensive trenches, and Robinson will certainly help with that. It doesn't hurt that he possibly has more upside than anyone else in the draft.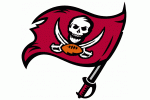 7. Tampa Bay Buccaneers
Player Name: Khalil Mack
Position, School: LB, Buffalo
Linebackers have a lot of responsibility in Lovie Smith's Cover 2 scheme. Teaming Mack with all-pro Lavonte David and Mason Foster would give the Bucs quite a talented trio for years to come. There may be other needs, but Mack has the opportunity to turn into an outstanding NFL player. The Bucs could use a solid tackler and use a dynamic pass-rusher like Mack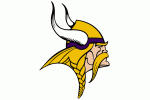 8. Minnesota Vikings
Player Name: Derek Carr
Position, School: QB, Fresno State
While Carr struggled at the Senior Bowl and may be a bit of a reach here, the Vikings have to come away with a quarterback. Carr can make any throw on the passing tree and the Vikings met with Carr extensively during the Senior Bowl and reportedly came away impressed. Matt Cassell is now a free agent and Christian Ponder isn't the answer. Minnesota has to reach on a quarterback here. It was an interesting decision to not throw at the Combine, but it shouldn't hurt his stock if Carr turns in a solid pro day.